You are Successfully logged out !
---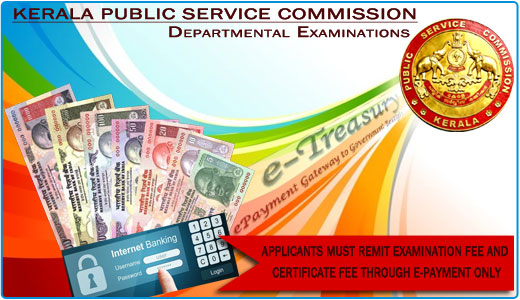 What is new?
Notifications issued
Departmental Test (Jan-2021) - Notification issued
DEPARTMENTAL TEST NOTIFICATION - JANUARY 2021
LAST DATE FOR RECIPT OF APPLICATIONS- 24.02.2021
Please follow the instructions mentioned in the notification regarding uploading of photo. Applicants should strictly follow the guidelines mentioned in the notification

This facility is meant for Employees working in Government Departments, Boards, Corporations, Autonomous Bodies, etc. who intend to appear for Departmental Examinations. Those who are not employed at any of such institutions should not use this Registration.